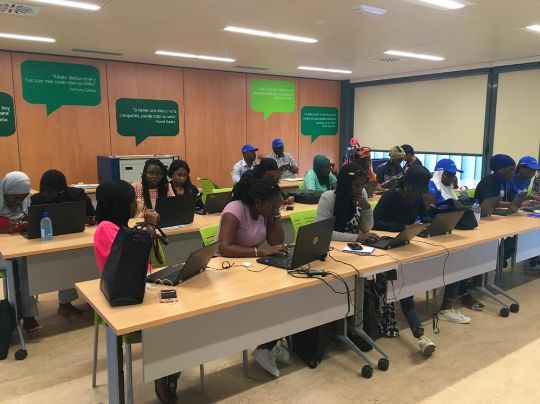 Day 3. Looking forward to starting our next day
Wednesday, november 01, 2017
In the morning around 9 am we went to the restaurant to have break-fast. Around 10am we took the bus to go to the Fuerteventura Tech-nology Park where we have the training.
Once we arrived there, we started the training with Marta, working on our personal development and leadership. Each team went on this link https://skillcrush.com/2016/02/23/advice-from-women-in-tech/ to choose one of the quotes of 37 most influential women in the world. After making our choose, each group looked for information about its woman and explained why they found out this woman was interesting.
12 am we had a break.
Later on we started the second part of the course which consisted on learning the important aspects to consider when presenting our project.
We also made a practical case taking one of the girls' projects. To fin-ish, we worked on how to prepare a SWOT analysis, which involves an important part of our projects. Strength Weakness Opportunity Threat.
Once we were able to develop a SWOT analysis of our projects, around 2 pm we had lunch. 
We are looking forward to starting our next day here.
MARIAMA NDIAYE- AMINATA MAIGA