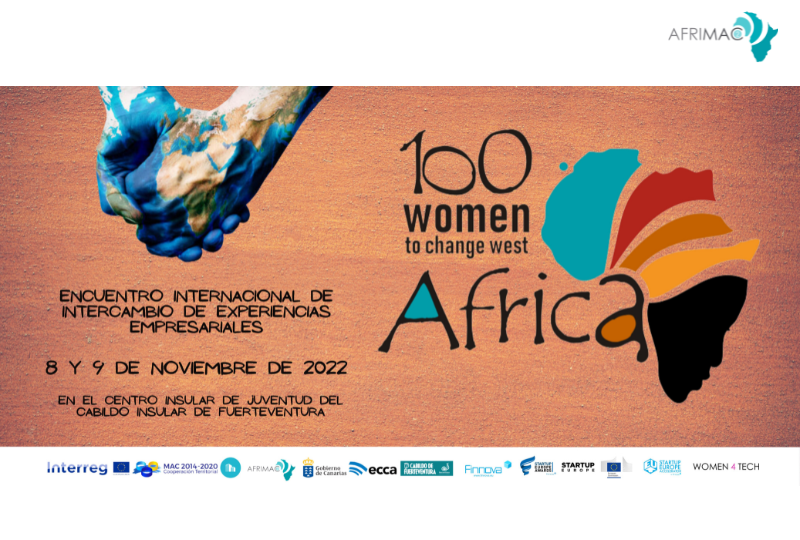 THE EVENT '100 WOMEN TO CHANGE WEST AFRICA' IS COMING


october 20, 2022
The '100 Women to Change West Africa' event will take place on Tuesday 8 and Wednesday 9 November 2022.
This is an international meeting for the exchange of business experiences between Women Entrepreneurs and Entrepreneurs from Fuerteventura and the participating third countries: Cape Verde, Senegal and Mauritania.
This will feature the presence of renowned speakers who will give talks on the business world and their various experiences in different market sectors, with round tables to share reflections. The projects of the participants of the Leadership training carried out from AFRIMAC 2 presented for the Women StartUp Europe Awards, Fuerteventura Special Edition, in the "100Mujeres" modality will also be presented.
To end the day, in this event the semifinal of the aforementioned awards will take place, selecting a finalist of the "AFRIMAC2-100Mujeres" modality and the 5 finalists of the "AFRIMAC2-WomanImpactSummit" modality, who will compete in the final later in the Woman Impact Summit Event.

Link to event page:
https://100women.afrimac.org/en/