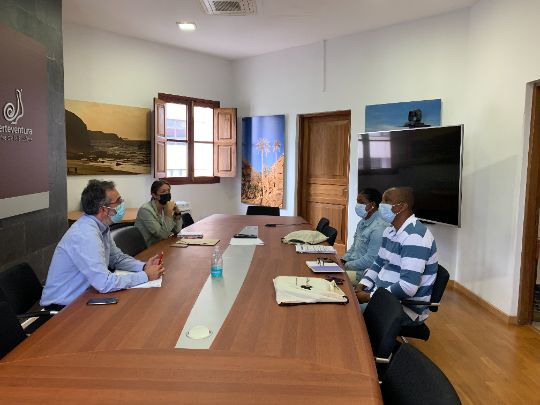 FIRST CONTACT MEETING BETWEEN AFRIMAC AND DIMBE (MULTICULTURAL ASSOCIATION OF MAURITANIAN WOMEN)
march 4, 2022
On the morning of March 4, 2022, the first contact meeting took place to assess possible projects for the future between AFRIMAC and DIMBE (MULTICULTURAL ASSOCIATION OF MAURITAN WOMEN), an association based in Fuerteventura.

The DIMBE association is an association that fights for women's rights, against female genital mutilation.

Female genital mutilation is a practice that is documented and internationally recognized as a violation of the human rights of women and girls.