AFRIMAC ES INVITADO A MALTA PARA FORMAR PARTE DE COST MEETING
AFRIMAC fue invitado a participar, del 10 al 12 de diciembre, en la última Comisión de Gestión y las últimas sesiones de grupos de trabajo científicos del año organizadas por IMAAC. Este encuentro tuvo lugar en la American University of Malta (Bormla, Malta) y en él participaron expertos de Europa, de los Estados Unidos y de otros países no europeos.
Aparte de los progresos que se hicieron durante estas sesiones, también se fomentó la creación de futuras actividades con el fin de mejorar las medidas de control de las enfermedades transmitidas por mosquitos. Entre ellas destaca la celebración del próximo Training School de IMAAC, el cual tendrá lugar en marzo de 2020 en la isla de Fuerteventura.
En representación de AFRIMAC acudió el director de este proyecto, el señor Carlos Gutiérrez Robayna, quien dio una ponencia sobre la creación de oportunidades económicas entre Fuerteventura y África.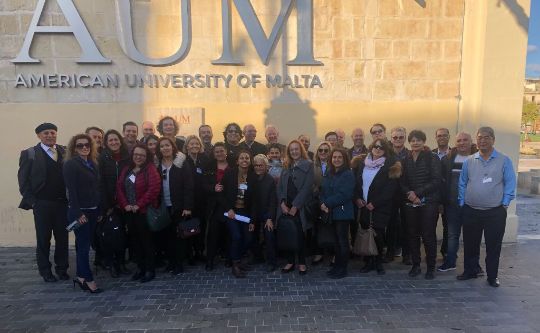 Otras de las ponencias que ese presentaron fueron:
The influence of envirnmental factor on mosquito population.

Modeling and simulation.

Performance in use of treated textiles for mosquito protection.

Field trial on mosquito landing rate as an evaluation tool for testing the efficacy of repellent impregnated textiles.

Standardization of Biotic and Abiotic Parameters for Mosquito Repellent Evaluation.