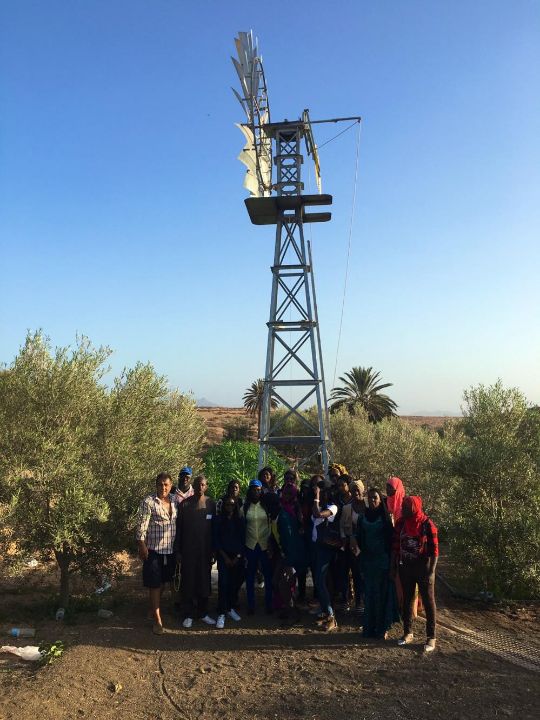 Day 10. Technological innovation
Wednesday, November 8, 2017
At 9:15 we are at training room 3 of the technology park. The course of the day will focus on technological innovation with Rayco Léon. He asks us to take a PC each, to create a drawing on TINKERCAD and then the 3D prints.
After lunch we go on an excursion to the «Casa Rural Tamasite» which is in the center on the other side of the city with Momar and Martha as guide and translator.
The rural casa is the first agro-tourism of Fuerteventura composed of four rural houses integrated in the rural field of 1000 m ². There are different fruits and vegetables such as: olive trees, guavas, pomegranates, grapes, banana, lemon trees, parsley etc. there are also different animals: horses in different breeds, donkeys, oxen, ducks, chickens, sheep, goats, etc. we were told how they manage to water all that with the help of a well and a mill. After we were shown how they make ferment in three months grape juice, pomegranate etc … to have wine. Our tour ended around 18h ​​towards the hotel.
Fatou Sarr