100 WOMEN TO CHANGE WEST AFRICA
100 Women to Change West Africa was born out of a commitment to be an international program to empower women, enhance their participation in economic and entrepreneurial initiatives in West Africa and, therefore, in the Macaronesian islands.

It has been organized on a basis opened to the incorporation of more countries, Governments, Institutions, Organizations, Companies and other entities interested in the global alliance for the development of West Africa, and in accordance with the strategies of development and territorial cooperation of the Fuerteventura´s government framed in the geo-strategic policy of the Government of the Canary Islands (Spain).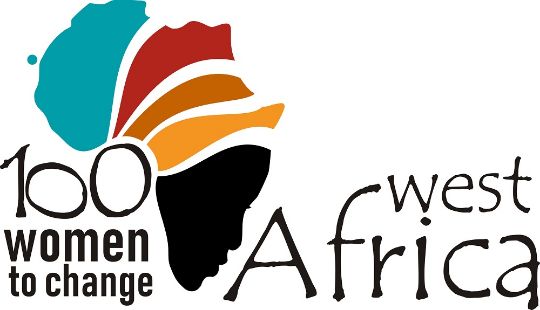 The project is part of AFRIMAC, a wider initiative of territorial cooperation between Europe and Africa that has as one of its transversal axes the gender perspective trying to influence in the improvement of the productive potential of women. In particular, 100 Women to change West Africa is framed within the "PROGRAM FOR BUSINESS EXCHANGE, TECHNOLOGY, ENTREPRENEUR AND INNOVATIVE IN HIGH ECONOMIC IMPACT BETWEEN CANARY ISLANDS AND WESTERN AFRICA", which acronym is AFRIMAC 2.

General objectives of the project:

100 Women to change West Africa

has as a general goal to increase the knowledge of business opportunities in the emerging sectors of innovation and entrepreneurship to promote, this way, the presence of women in economic activities in every country, in order to promote a more effective participation of women in

future decision-making

processes.
It seeks to increase social awareness of the need to empower women in the economic and innovative fields in the different countries where the program is implemented, in order to

guarantee the inclusion of women

in the local, regional and international digital economy.

It aims to boost the creation of new joint business initiatives, improving the women's entrepreneurial skills and productive potential, from a gender perspective.

It wants to make the improvements produced significant and lasting. 
Specific objectives of the project:

To create a program for long-term capacity development for women in West Africa. 

To involve participants from the West African countries in the co-creation of solutions and applications with a benefit to their societies, through the use of methodologies based in the Innovation and the Technologies of Information and Communication, in order to redesign a new future more in line with the technology equality.

To promote and develop a framework of collaboration between different governments, institutions, organizations and companies through AFRIMAC's collaborative work platform. 
Visit 100 Women to Change West Africa's website if you want to know more about this project!