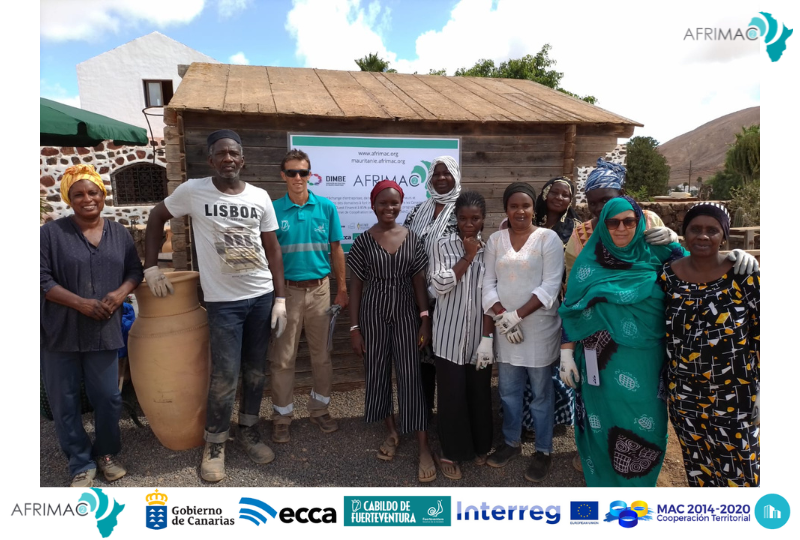 WE STARTED TRAINING IN AGRICULTURE FOR MAURITANIAN WOMEN IN FUERTEVENTURA
september 22, 2022
On the 14th we began with training in entrepreneurship in the cultivation of raw materials for Mauritanian women living in Fuerteventura on knowledge in agriculture.

This initiative has arisen from the collaboration between AFRIMAC 2 and the Multicultural Association of Mauritanian Women DIMBE, an association whose goals include promoting and developing intercultural activities with entities and groups for gender equality.

The objectives of this are to bring training and education to the territory and support for entrepreneurship, innovation and female socio-labour development for Mauritanian women in Fuerteventura and Mauritania.

This training is being given by an agricultural technician who will explain the basics of the land, tools, seeds, pruning, dates, meteorology and other issues so that a garden can be managed and cultivated.

The training has 4 days, two of them were on September 14 and 15 and the other two will be on September 22 and 29. These first two days have been carried out with great success, the 8 participants of this training are very happy, eager and excited about the knowledge they are acquiring.

This training will also be transferred to Mauritania, where there are also orchards but, due to lack of knowledge, they cannot take the desired advantage.